WELCOME TO THE

GOLDEN AGE

BLOG DEBUT!
This will be a catalog blog, in the current progress of our comic, Golden Age.
Illustrated by the "Pencil & Ink Machine" Kirk Wescom and written
(and the other stuff) by me, Matt Bennett.
This will most likely just end up being a gallery of in-the-works eye candy. Maybe full blown colored pieces, the odd panel, or rough sketches. We'll probably end up with a weekly update scheduel to keep things consistant.
We've already had a TON of fan-art for the title character,
Starblast
.
So keep'em coming. I'll feature a new piece every week.
Here's Kirk's pencils-to-inks-to my colors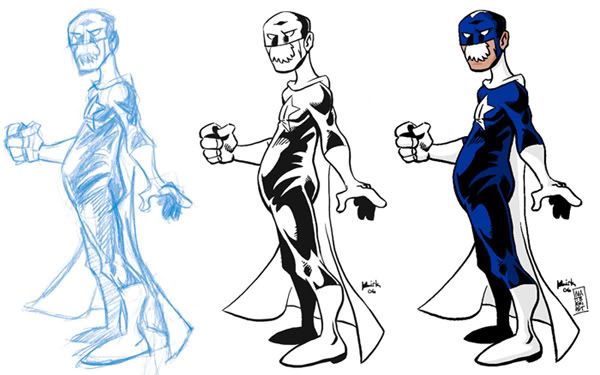 This piece is by
Alberto Olivia
. This is THE first piece of GoldenAge fan-art EVER!
See ya next time!
-Matt