THIRD POST: About The Artist
GoldenAge will be brought to you by the Pencil&Ink Machine that is, Mr. Kirk Wescom. Straight outta Illinois, Kirk's been illustrating proffesionally since 1988. He currently works as an Art Director, designing board games, logos, and that kinda stuff.
He's a really great guy t'boot.
Some really early versions of the various Starblast versions
A rooftop shot of TheStarblastKid and TheSkowl

This week's fanart is by Michael Kasinger!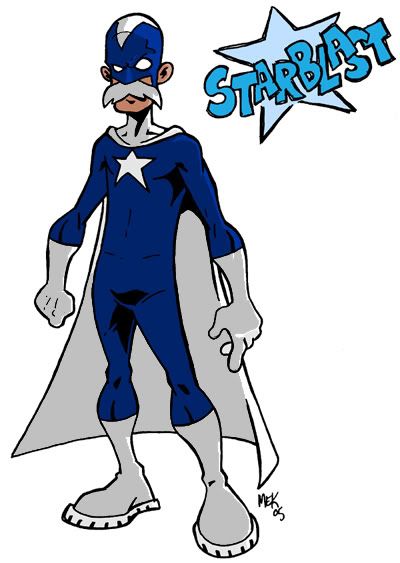 Check out Mek's stuff at http://www.fabricari.com/gallery/index.php?cat=10003